Last Friday, the market saw a 2% decline. It made big news… people are still talking about it today.
Perhaps this shows how powerful the news system is – they can make a story out of anything.
Or perhaps it really is a big deal – our stock markets are very fragile.
Let's look back a little bit to give ourselves some perspective…
On October 19th 1987, the US (and much of the world) experienced 'Black Monday.' Markets all over the world saw huge declines.
In the US, Black Monday was the largest single day percentage decline of the Dow Jones. It went down 22% – that's over 10 times what we saw on Friday.
(Imagine losing 22% of your wealth in one day.)
So was Friday a big deal in comparison? Not really.
This is a great example of why you shouldn't own stocks – or at least why you shouldn't own just stocks.
Ok… so what do you own?
I've talked about collectables here and silver here.
If those sound boring, have you ever thought of investing in foreign real estate?
It's seems like a novel idea – owning a home in some exotic place. You get to immerse yourself in an interesting culture, eat strange food, and maybe even drink cheap beer on a beach.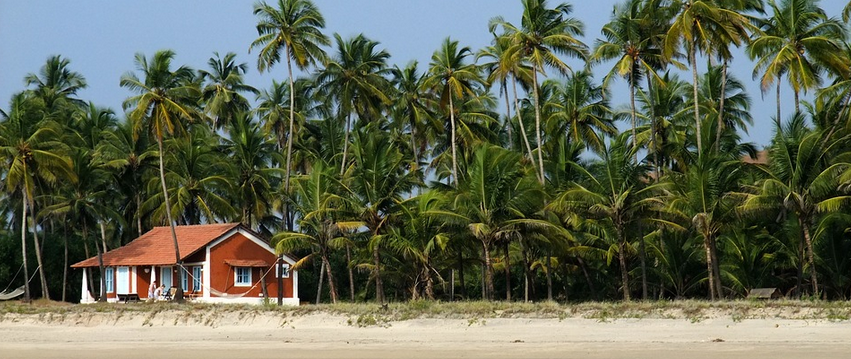 Of course there are all kinds of fees and burdens that come with owning foreign real estate… right?
Not always. In fact, there are many places around the world that have tremendous buying opportunities with very attractive returns.
More importantly, owning foreign real estate is an excellent way to diversify your wealth so you aren't vulnerable to market sell-offs like Black Monday.
And even if you don't care about diversifying your wealth, foreign real estate provides the opportunity for someone to actually own property at a fraction of the price (compared to many expensive cities throughout the world).
Later this week I'll share one of my favorite places to buy foreign real estate – it's a place where you may not even have to pay property taxes!