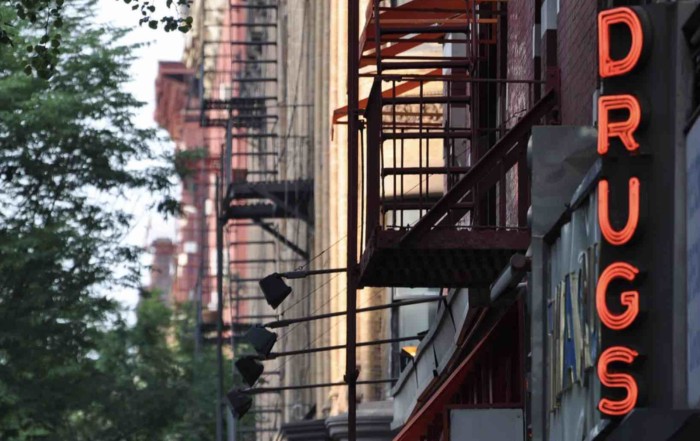 Back in January, we went on an investing trip to Denver, Colorado. In attendance were Explorer Partnership members, guests, and top cannabis industry insiders.
We heard from a variety of different investment opportunities and toured several cannabis facilities. Everyone on the trip learned a lot and had a great time. We also ended up investing well over $1 million in early stage cannabis companies.
One of the speakers on the first night was a lawyer who helped write Colorado's cannabis amendment, which eventually paved the way for recreational use of marijuana. This lawyer's inside knowledge of cannabis legislation is second to none… and that's why his statement that night shocked me.
This lawyer predicted that the US would legalize recreational marijuana use within the next couple of years (i.e. before 2020). 
That night, I completely disagreed with him.
Yes, I believe that cannabis will eventually be legalized in the United States, but I originally thought that it was ten years out – or more.
However, things have been moving faster and changing quicker than I could have ever imagined. And there is one thing in particular that will really change the cannabis market… and it's just starting to happen.
Politicians – especially those who previously opposed marijuana – are starting to change their minds. 
The old joke goes something like, "Say whatever it takes to get elected." I think anyone, no matter what country you're from, is familiar with that saying.
But, for former politicians, it quickly changes to something like, "Do whatever it takes to make money." 
Case in point: Former Republican Speaker John Boehner. If you're not familiar with him, just picture a 'classic anti-marijuana guy'. You know what I'm talking about…
Boehner has been classified as a "hard-core conservative" and has been consistently against any type of marijuana legalization.
Until now.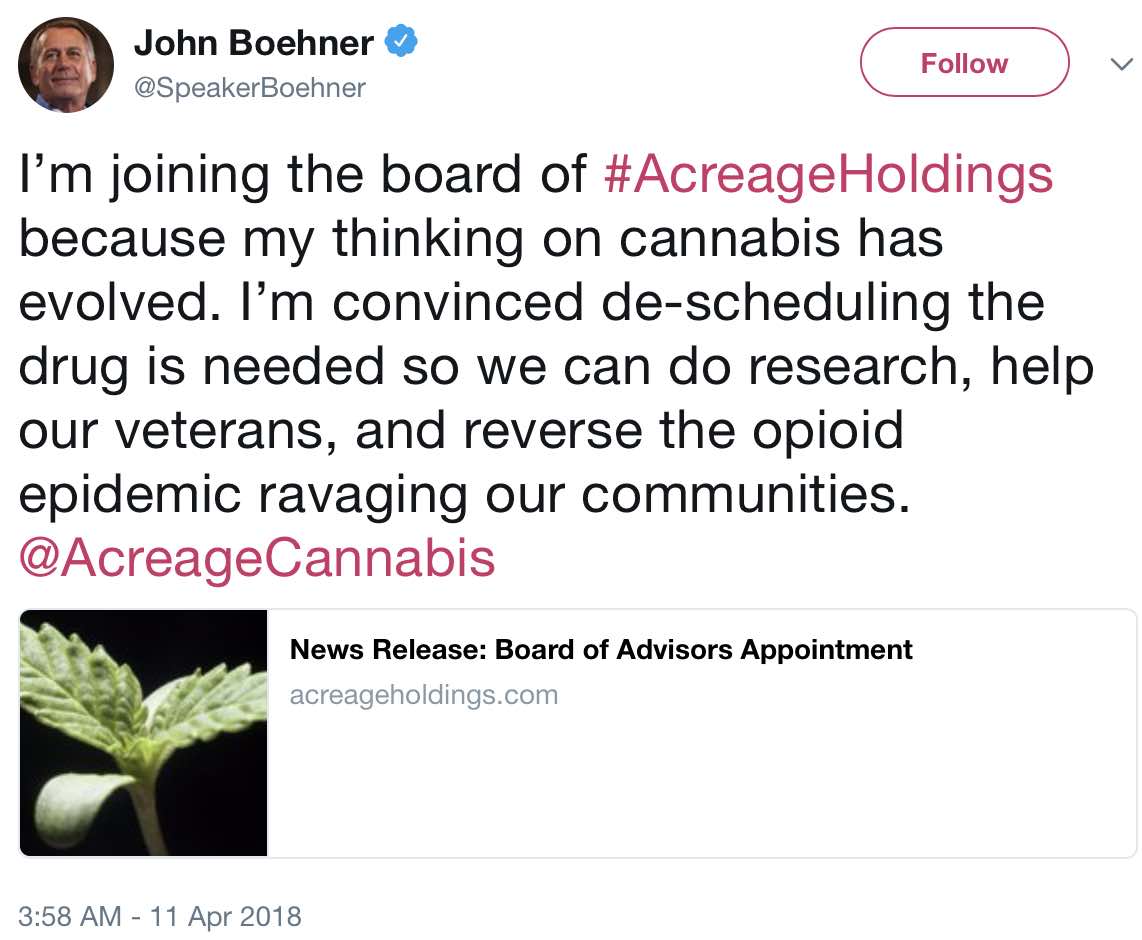 To be fair, it's impossible for a politician to change their mind after they've learned new information. They'll be labeled as not taking a stance on certain topics. If they change their mind too often, they look weak.
Of course, we know in real life it's a great thing to be able to change your mind. Sticking to one opinion based on facts that are constantly changing is a recipe for you ending up on the wrong side of history. 
However, in Boehner's case, I don't think any of us see that. We're looking at the same thing that Boehner sees… piles of money from the rapidly expanding cannabis industry. 
Whatever reason Boehner had for changing his position on marijuana doesn't matter any more.
This morning's Bloomberg article said it best:
"Boehner's endorsement, after saying nine years ago he was "unalterably opposed" to legalization, could be considered a watershed event: Marijuana has gone mainstream."