Cigarette smoke, sticky restaurant floors, and overpriced drinks. That's what comes to mind when I think of Las Vegas.
Really, I'd rather go to almost any other city in the world to avoid the feeling of a three day hangover that always seems to be the result of a Vegas trip.
Still, I end up going there at least a couple times a year. For some reason, every industry conference that is important must be held in Las Vegas. And the MJ BizCon event was no difference.
This event, that we were at this past week, is by far the largest and most important cannabis event in the world. Now, I'm not talking about actually consuming cannabis – even though there was plenty of that – I'm talking about the actual business of cannabis.
To say that the marijuana industry is picking up would be an understatement. Personally, as someone who started investing in the cannabis industry several years ago, I think we are still very early on, despite the sky-high valuations in some publicly traded pot stocks.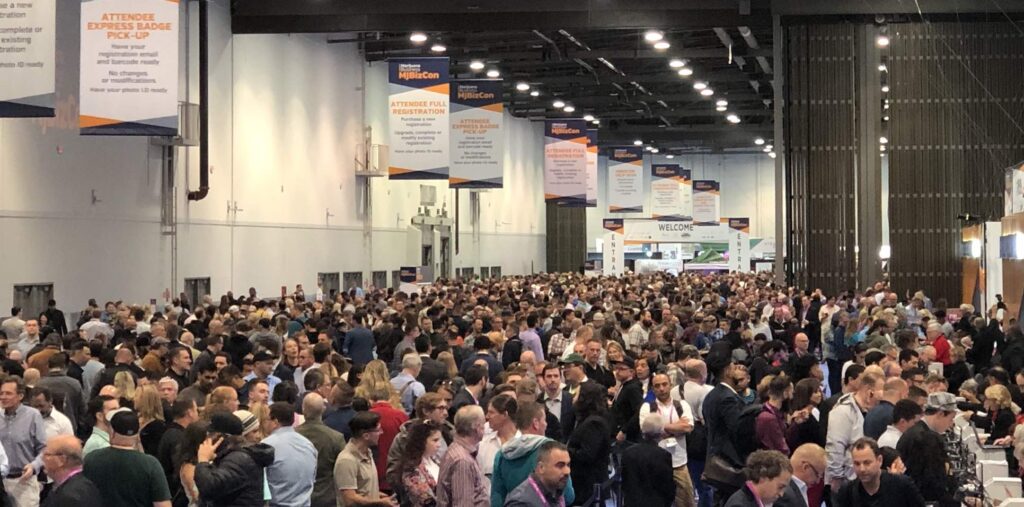 One of the major take-aways from attending MJ BizCon was not only the number of people there, but the actual quality of people.
I've been to many cannabis investing events and let's just say that the demographic has usually been anything but average. However, that is changing fast. The suits and ties are just starting to arrive, as major investors are starting to sniff around in the industry.
Now, let me repeat what I said before: I think we are still very early on.
Remember, cannabis is still federally illegal in the United States. That means that the 'big boys' haven't even touched this industry yet. I'm talking about the banks, the endowment funds, the pension funds, and the major investors who have billions of dollars to throw at opportunities.
So far, only individual investors and a handful of small VC funds have been investing in cannabis. Recently, there have been some big plays by corporations such as Constellation Brands, but the industry is still lacking the traditional capital backing in most other markets.
So what does this mean for you?
Well, whether you are an individual investor, someone who invests in private funds, or you're a finance professional with insider connections… you'd be nuts to not have at least a small amount of exposure to the cannabis industry.
Individual investor – there are literally hundreds of publicly traded companies that have some kind of exposure to cannabis. While many of these companies probably won't be around in five years, there are still about a dozen that you should own for the long term.
Private (accredited) investor – the best opportunity is to start making small placements in private companies or invest with a VC fund. While there are many publicly traded cannabis companies, there are still many that are still private and have enormous upside potential. Just make sure that you know what you're investing in (best to invest with someone who knows the industry).
Finance professional – unlike many other markets, it's relatively tough to crack into the 'insider cannabis' world. Not only is the community very small, but there is a level of knowledge that hard to gain access to, due to the lack of transparency in the cannabis world. Best bet here is to link up with a fund who already has a foothold in the industry.
Whoever you are and whatever your profession is, put at least a small allocation into this new industry. Cannabis has traditionally been known as a gateway drug for the underworld, but we'll soon see the plant used in everything from skin creams to treatments for life threatening diseases… and most of the upside will be gone by then.