For some reason, there is an extreme level of negativity associated with marijuana. It's as if the cannabis plant and everything that you can make from it is evil and dangerous.
Without going 'full blown conspiracy theory,' there is substantial evidence to show that during the early 20th century the marijuana industry was demonized by a variety of corporations. Hemp proved to be a threat to the paper and cotton industry, smoking marijuana was a threat to the alcohol and tobacco industry and CBD oils were a threat to the pharmaceutical industry.
Then the 'war on drugs' continued the battle against marijuana, in what could be argued as a lame excuse to continue fueling the United States military industrial complex.
Whatever the actual truth for why marijuana has been illegal to possess or use in the US really doesn't matter. What matters is that all of that bad wrap that cannabis has had for the past 100 years in about to change – and there is HUGE money to be made.
So… here are six marijuana stocks you should keep your eye on.
(It is worth noting, that since I did my last report on marijuana stocks last fall, there has been significant movement in the market. Below, I have listed all seven companies by market capitalization, which I did in my original report. However, the order has completely changed, meaning there has been huge shifts. Most notably, INSYS Therapeutics and GW Pharmaceuticals have flip-flopped, with GW having a market cap twice as large at over $2bn. This shows the extreme volatility of this very immature market. Additionally, I have not included companies that are 'social networks', have low trading volume or are pump-and-dumps.)
Cody's Top Marijuana Stocks – Listed In Order By Market Cap

GW Pharmaceuticals
Ticker symbol: GWPH
Headquarters: Salisbury, United Kingdom
Website: www.gwpharm.com
What they do: GW manufactures and develops the use of cannabinoids to treat issues associated with epilepsy, cancer, diabetes, psychiatric disorders and inflammation. Their product has already been approved in several European countries and has partnered with several other major pharma companies like Bayer and Novartis to expand their research and product distribution abilities.
My take: GW just had a major breakthrough that sent their stock through the roof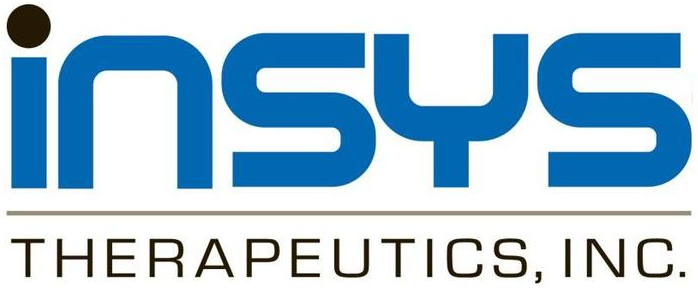 INSYS Therapeutics, Inc.
Ticker symbol: INSY
Headquarters: Chandler, Arizona
Website: http://www.insysrx.com
What they do: INSYS Therapeutics is a legitimate pharmaceutical company with a $1+ billion market cap. INSYS manufactures oral solutions that cancer patients can take to combat the side effects of chemo therapy, such as nausea and vomiting. They are, however, not primarily a 'marijuana company', but instead a pharmaceutical company that happens to have products that contain ingredients from the cannabis plant.
My take: INSYS just had a breakthrough with an FDA approved drug that increases the appetite of cancer patients.  The stock saw a quick pop and looks to be on a bullish run. That said, the company still has a long uphill battle.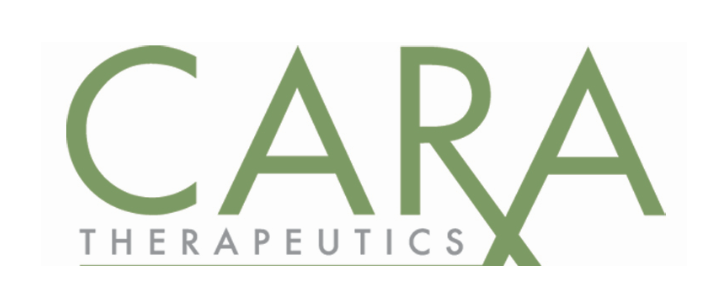 Cara Therapeutics
Ticker symbol: CARA
Headquarters: Shelton, CT
Website: www.caratherapeutics.com
What they do: Cara Therapeutics is a biotechnology company that develops therapeutics to treat human diseases associated with pain, inflammation and pruritus.
My take: Cara has seen some serious pain this past year – it's share price is down more than 60%. The company itself is not making much money either… but, all it needs is an FDA approval on one (or more) of it's products and the share price could shoot through the roof. I'm not gonna take the gamble.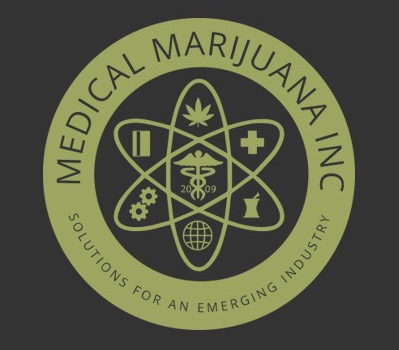 Medical Marijuana, Inc.
Ticker symbol: MJNA
Headquarters: Poway, CA
Website: www.medicalmarijuanainc.com
What they do: MMI is more of a holding company, with a variety of different holding in the marijuana consumables space. MMI has had a rocky history with questionable past CEOs and lots of diluting of it's share pool. However, it does own a lot of companies that sell products that people like.
My take: I like this company, even though it's a penny stock. I'm taking the gamble.
***Disclaimer: I own 100,000 shares bought an an average price of $.031.

Zynerba Pharmaceuticals
Ticker symbol: ZYNE
Headquarters: Devon, PA
Website: www.zynerba.com
What they do: Zynerba's mission is to improve the lives of patients battling severe health conditions including epilepsy, Fragile X syndrome, osteoarthritis, fibromyalgia and peripheral neuropathic pain through the use of their cannabinoid therapeutics. Zynerba has developed synthetic CBD that can be administered through a transdermal gel or patch.
My take: See my thoughts on Cara, and duplicate them here.

PharmaCyte Biotech, Inc.
Ticker symbol: PMCB
Headquarters: Silver Spring, Maryland
Website: www.pharmacytebiotech.com
What they do: PharmaCyte Biotech is a clinical stage biotech company that is focusing on two issues; diabetes and cancer. There is way too much technical information to review, but the summary is that their cancer treatment involves the use of CBD medicines.
My take: Similar to Cara and Zynerba, I'm not taking the risk. Additionally, this company has been a penny stock for a long time… and will probably be the same in the future. But, a simple breakthrough could catapult this company into the big leagues.While I believe that some of the companies I reviewed will be successful, the truth is that the majority of the companies will fail. Just like any startup or new industry, very few ventures actually succeed. But, the ones that do, can make it big time; just like the technology giants Yahoo, Google and many others.
What's even more encouraging is that cannabis is not like a technology company, in that the marijuana market is already thriving. As opposed to a technology company where early investors who made their riches were investing in an idea that wasn't vetted.
Cannabis is already proven and the only thing that is holding back a landslide of opportunities is government intervention – which is also changing.
The National Cancer Institute, which is part of the US department of health, said: "Laboratory and animal studies have shown that cannabinoids (the active ingredient in cannabis) may be able to kill cancer cells while protecting normal cells. They may inhibit tumor growth by causing cell death, blocking cell growth, and blocking the development of blood vessels needed by tumors to grow."
This discovery alone is an exciting and important step in the medical world, but coming from a US government agency is all the more pertinent in regards to the legalization of cannabis. And the US government is not alone.
Canada, Mexico and Chile are some of the many other countries that are making real, measurable steps towards the legalization and regulation of marijuana.
Of the two words stated above, 'legalization' is obviously important, but 'regulation' is where governments are starting to warm up to the idea of eliminating anti-marijuana laws. Colorado just released it's tax revenue report for last year and revealed that they took in more taxes from marijuana sales than they did from alcohol!
On the other hand, there are a variety of anti-marijuana campaigns out there with some providing real, accurate information and others just spewing out propaganda none-sense. Again whatever your stance is on marijuana, ask yourself some of these questions:
Is marijuana more physically harmful than alcohol or smoking tobacco?
Does marijuana create more violence than alcohol?
Is marijuana addictive like nicotine?
These questions are all up for debate, but many people (including myself) are leaning towards the defense of marijuana when compared to alcohol and tobacco. This shift in public sentiment is reflected in the numerous movements in nearly every single US state to make marijuana legal.
In fact, this coming election season in 2016 will see more than a dozen states with legislation to legalize marijuana on their ballots. In California, the last measure to legalize marijuana was voted down by a slim 46% to 54%, but there is a new measure called ReformCA that has significant backing for the 2016 elections.
If California, which has a GDP larger than most countries, votes to legalize cannabis, there will be an explosion of opportunities.
In closing, there are several key points to keep in mind for the marijuana market:
There are numerous companies currently operating in the marijuana space; some profitable, but most are struggling and should be avoided when it comes to an investment.
There will be significant moves in the standardization and marketization of both marijuana products and retailers, resulting in much more 'accepted' products.
Getting 'high' from marijuana will be tertiary to the medical benefits that CBD oils will provide patients with various life threatening ailments.
Now is the time to do research on what areas of the market you should invest in; and be ready to execute an investment soon, before the masses come in and gobble up the profits.