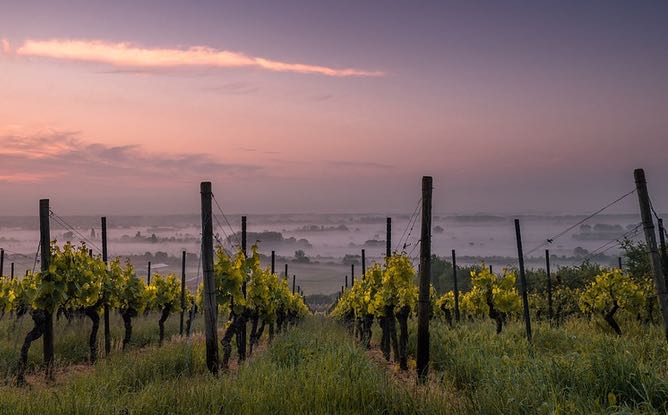 Jack Missed Out… Will You?
(Jump at Opportunity!)
"I don't have enough money to buy real estate right now. I can only afford to pay for the trip, not the investment, so I'm not going," Jack said.
"You don't have to invest… just come with us, check things out. At least it'll be a fun experience and you'll learn something," I said.
"What's the point? If I can't take advantage of the opportunity, then I should just save my money and stay home," he answered.
I looked at him for a second, "Yeah, you could save your money and stay home. But that's part of the fun… traveling to investigate new opportunities. So what if you don't have enough money to actually invest? At least you'll be learning, and you'll be ready when you have more money. Besides, you never know what kind of opportunity we'll find!"
"Maybe, but it seems like a waste," he said.
"Ok. Well, maybe next time."
Jack paused, "Maybe."
–
That was a conversation I had with my buddy Jack several years ago. (His name is not really Jack… he'd kill me if I repeated this story again to him!)
Jack worked for a wine distributor in California, so he was somewhat of a wine expert. His dream was to one day own his own vineyard.
I was going to Chile to check out some real estate deals (and surf) with some other buddies, and I invited him to come along. I figured that we might run across some vineyards for sale while we were exploring the real estate market.
Jack didn't join us on the trip.
But, my buddies and I who went on the trip to Chile ended up stopping at a vineyard (that wasn't for sale) to do a wine tasting. I texted Jack a picture of us sipping wine as a joke.
He immediately texted me back, "I've heard that wine is good! What do you think of it? Ask them if they are importing to the US!"
I texted back, "I don't know if it's good… haha… it tastes good to me… but what do I know?… I'm not the wine expert! They said they are only importing to Europe right now, but are looking to start in the US."
He texted, "Can you give them my information?"
I texted, "You should have come on the trip…"
I gave them Jack's information, but I don't think anything ever materialized.
–
On nearly every single trip I've ever been on, I come home with some new opportunity that I never expected to find.
I go in thinking one thing and I leave thinking another.
Real learning. Real discovery.
Awesome.
Jack thought the trip to Chile would involve him spending a huge pile of money that he didn't have. If he had actually joined us, he probably would have found a business deal that required zero out-of-pocket cost.
–
"To succeed, jump as quickly at opportunities as you do at conclusions." -Benjamin Franklin
–
We just landed in Colombia this morning. I have meetings today and tomorrow with several different businesses that are doing some very interesting things here.
On Friday we're kicking off our Cali investing trip. We'll tour real estate for most of the day and later meet in the evening with some of Cali's most plugged in entrepreneurs and government officials.
Then on Saturday, we're off to the coffee district to explore different agricultural projects and discuss what kind of investments and business opportunities (i.e. little capital required) are available.
We'll eventually make our way back to Cali and review everything we've discovered…
(For those of you already here in Cali, I'll send you more information later today.)