Yesterday, I said I was going to "share with you the exact investment that the worlds most famous (and richest) investors are doing right now."
So here it is…
What do George Soros, Stanley Druckenmiller, John Paulson, Carl Icahn, Jim Rogers, Paul Singer, Bill Gross, and David Einhorn all have in common?
They are selling their shares in companies and buying gold.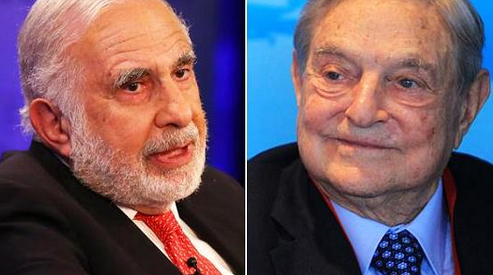 These guys are the 'who's who' of finance. They are massively wealthy and have been making consistent annual returns that would put even the best index funds to shame.
But, gold? Really?
Yes. Really.
Don't worry, I'm not about to sell you gold. I'm just telling you the facts. Google it yourself. See who is buying gold and see what the best investors in the world are saying.
These guys are basically showing us exactly how to profit in the future… but hardly anyone is following their lead. Most people are looking to mainstream media for the next hot stock tip or the next company IPO to buy.
The mainstream media is not showing us what is really going on in the financial world – because they don't know. It's not some conspiracy or any BS like that, it's just that the average person doesn't have the guts to go against the herd and invest using the information that they research themselves.
These famous investors have their own research teams, access to all kinds of information and usually get a jump on any move in the markets – they are using the information they gather themselves and then executing on rational data.
You can look at their 13F fillings (which is where they have to publicly disclose what they are invested in) to see where they are putting their money.
It's no secret. It's just that most people are too afraid to go against the grain.
And that is why those investors are so wealthy.
Ok… so how do you buy gold, or it's little brother silver?
This is something I've talked about many times.
However, I want to stress the importance of first owning physical gold or silver, instead of buying gold/silver stocks.
All these smart investors are showing us what they're doing, and we can do the same exact thing.
Next week I'm going to share with you a big mistake I made, and I'll show you exactly what went wrong so you don't have to learn the hard way.