I received a pitch deck last week from a contact I've spent quite a bit of personal time with. The deck is hideous. All black and white, no fancy graphics, and nothing that is visually stimulating. Furthermore, there isn't even enough information within the presentation to understand what the actual investment terms are. 
At the end of the pitch deck, there is a contact page with the CEO's personal email (which is an @gmail.com address) and his personal cell phone. And the worst part of all, there is nothing within the pitch deck that shows the potential returns for the investor. 
Sounds like an entrepreneur and investment to stay away from, right?
Well, we'll most likely be investing in this deal. I'll tell you exactly why below…
Great Entrepreneurs Have Repeat Success
Jack Dorsey is the co-founder and CEO of two companies: Twitter and Square, which are each worth tens of billions of dollars. Clearly, Jack knows how to bring an idea to reality, as he's done it twice.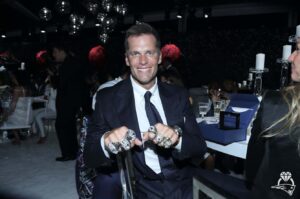 Speaking of consistent proven winners, with six Super Bowl titles, Tom Brady is in a league of his own.  Source: Patriots
For Jack's next project (whatever that may be), do you think he'll have any trouble raising money? And just as importantly, who do you think will even get the opportunity to invest in his next venture?
The answers here are easy. Of course he won't have any trouble raising money and he'll reach out to his closest network of friends when that time comes. 
It Really Is All About The Network
So, what does it take to be a friend of a successful entrepreneur who repeatedly turns ideas into successful companies? Just like any friendship, it requires honesty, real value, trust, and the ability to collaborate together in an enjoyable way.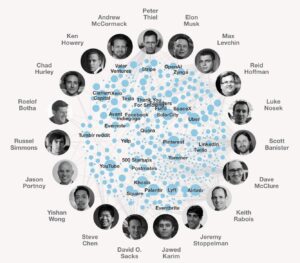 Perhaps the best network of entrepreneurs and investors ever, members of the 'PayPal Mafia' have gone on to start and fund companies like Facebook, Twitter, Uber, Tesla, LinkedIn, SpaceX, YouTube, Stripe, AirBnB, and many more. Source: Fleximize
An entrepreneur who has a proven track record has a much easier time raising money for new ventures than a first time startup founder. However, that doesn't mean that they'll just take money from anyone. Any successful founder knows that strategic capital is far more valuable than a simple check from a random investor. 
A Great Investor Brings A Lot More Value Than Money
When it comes to building a company, money is just a tool to hire great people. If a company can raise a lot of money, then more qualified employees who demand higher salaries can be hired. But what if the value that a high paid employee brings could be substituted with a highly connected and hard working investor?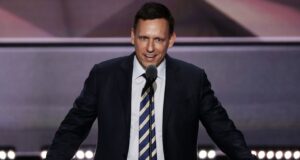 Peter Thiel has been an early investor in dozens of household name companies and he's a bellwether for other investors and startup employees who often follow his lead into deals. Source: Alex Wong/Getty Images
Think about it… an investor is just like a business partner to an entrepreneur. Both parties want the same outcome, so everyone should be working together towards the same goal. 
Any entrepreneur who has built a company in the past knows how important it is to have active and involved investors. So, when that same entrepreneur starts a new company, they are going to be very picky who they go into business with. 
Just Like Successful Entrepreneurs, Investors Also Gain A Reputation
As mentioned before, a company founder and an investor are really business partners. Both sides want the same outcome, it's just that each party brings different strengths to the table. It's all about how those strengths can be combined in order to create success.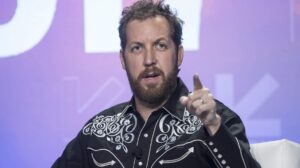 Chris Sacca is one of the most well known angel investors of all time. In addition to investing his own money into early stage companies, he also has served as an advisor for many startups. Source: Bloomberg
The track record and reputation that an investor builds is extremely important to a proven entrepreneur. Any company founder who has dealt with a difficult investor knows that they never want to go through that experience again. 
Back to that hideous pitch deck I received last week…
The person who sent me that pitch deck is the CEO of the company. He's been awarded multiple entrepreneur awards and he has built several companies that have generated billions of dollars of revenue.
Obviously this guy is independently wealthy from this past success, and for this new venture he has started he has personally bootstrapped the entire company for the first year. He's now raising a relatively small amount of money not because he needs the capital, but because he wants business partners (investors) who he can grow the company with. 
Why did he reach out to me? Well, I asked him that question myself. He said that over the past year he had enjoyed spending time together and respected my feedback I had given him on other projects. 
He also told me that he had reached out to some of the founders of other companies I had invested in and those founders had good things to say. (Good thing he reached out to the company founders who like me!)
Great Investments Appear After Years Of Hard Work
Just like anything in life, great things come to those who prepare. When it comes to successfully investing in early stage companies, there really is no simple strategy. And having cash in the bank is one of the least important details.
It's your relationships, the value you can provide, the reputation you build, the time spent with the right people, and dozens of other details that all add up to being at the right place at the right time.