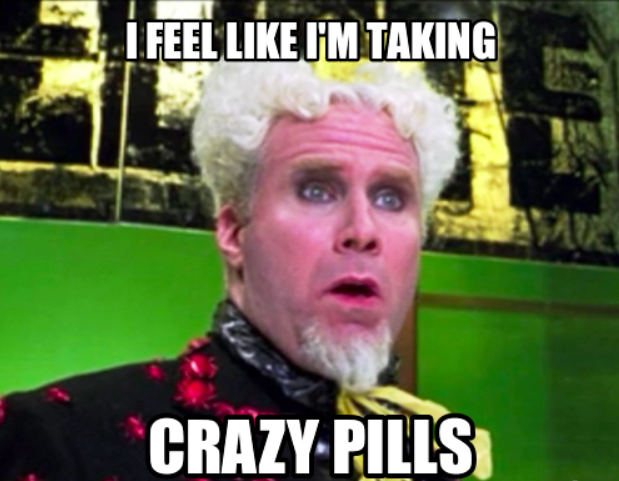 In the words of Mugatu, "I feel like I'm taking crazy pills!"
That has been my thought for the past week, as I executed a trade that I thought would be a slam dunk. Eventually, I know I'll end up on the right side, but the timing has been horrifically off, as you'll see…
The US economy is blinking red lights everywhere with numerous macro data statistics that are all pointing to a downturn.
Here are few for you to ponder:
So back to that trade… where I screwed up. Well, the list that I provided above is just the tip of the iceberg in regards to the issues I see with our economy. I didn't even mention the jobs reports, our mounting debt or the numerous companies that are setting up to leave the US (on track for the highest ever).
There are also a ton of technical indicators that are signaling huge shifts in the market, like the Bollinger Bands, COT and nefarious GAAP reporting by companies like Tesla.
But guess what the stock market did? It went up!
That just goes to show that even though I know I'm right, I can still be wrong.
The story isn't done though, as the ultimate result will be in my favor, I just need to have more patience…
As depressing and negative as the above sounds, it actually is a great opportunity. As Baron Rothschild said, "buy when there is blood in the streets." Fortunately, you and I have the patience and discipline to make a looming crisis into a great opportunity.
The next report outlines a specific industry that is due for a change… and we can profit from it.