As many of you know, I am an avid surfer who often plans business, travel, and events around locations where I might be able to get come great waves. That said, it pains me to make the analogy of 'Catching The Wave To Acquisition' because, well, those who are real surfers don't use cheesy sayings or really even talk about surfing at all. Ok, had to get that disclaimer out there.
That said, 'Catching The Wave To Acquisition' is probably the best way to describe many companies that have immediate success. Simply put, a company has a much better chance of succeeding if they are targeting an industry that is trending upwards, has significant investor interest, and has some type of barrier to entry.
The most recent example of this happened last week when the cannabis company Cronos Group acquired Redwood Holding Group. This transaction was valued at $300 million with a combination of stock and cash ($225 million of the deal was cash!).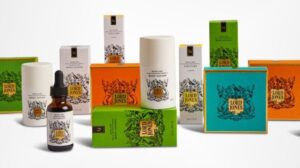 The CBD brand Lord Jones was the most notable line of Redwood's products.
As impressive as that transaction number is, there is something that is even more incredible. Cronos, which is now a public company listed on the Canadian TSX and the US NASDAQ, was founded in 2013. Redwood, which is private, was founded in 2017.
So, we're talking about two companies that just did a transaction for over a quarter billion dollars that have been around for less than six years! Redwood is only two years old and now they have $225 million in cash!
You might be thinking, "This is just a symptom of overpriced markets and irrational investors!" For the most part, that's true. Markets around the world are expensive on nearly every single metric we use. Investors are throwing money at exciting companies as if they were trying to fuel a bonfire.
However, the founders of Redwood Holding Group probably have big smiles on their faces right now. Not only did they target a market that was (and still is) poised for massive growth, but they also developed a product that was perfect for an acquisition.
Redwood Holding Group picked the right surf break, then caught a great wave, and then they absolutely surfed the shit out of the wave they caught. Congratulations to them!
As tempting as it may be to scoff at this entire situation, the reality is that this strategy is real. Catching The Wave To Acquisition is a technique that was used before the dot com bubble, before the 2008 housing bust, and it's in full force today. Check out Pitchbook's Unicorn Class of 2019: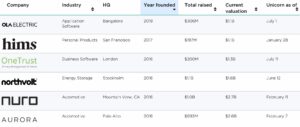 There are currently six companies that achieved unicorn status in 2019 (worth more than $1 billion) that have been around for less than three years. And if we looked at the entire list of current unicorn companies, we'd have nearly 500 companies! 
Topping the unicorn list today is ANT Financial, which is a Chinese based financial services company. ANT Financial was founded just over four years ago and is now valued at over $150 billion.
Now, it's easy to cherry-pick companies that have seen unbelievable success. The truth is that there are lots of failed companies littered all over the road. Starting a company that not only has a service or product that consumers will pay for is hard enough. Finding funding and maintaining growth is even more difficult.
But, if you choose an industry that is trending upwards, has extreme investor interest, and has some sort of barrier to entry, you will be increasing the odds of your success. This applies to both entrepreneurs and investors.
That's why we target emerging global trends. We increase our odds of a successful investment by ensuring that we're involved in industries that are at the early stages of growth. Most startups take seven to ten years to return money to their investors, so a company that is starting today better be ready to see their industry grow for the next ten years. That way they can catch a wave to acquisition.