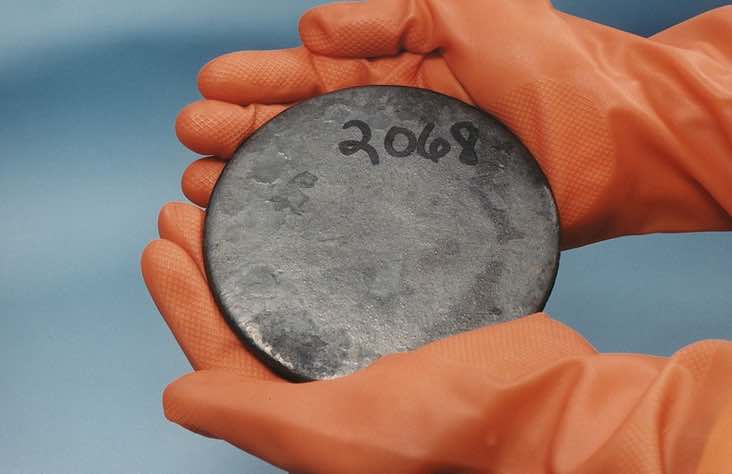 A Lesson For You And A Lesson For Me
First the lesson for you…
At the beginning of the year you may recall that I published The Best Stock of 2017?
I recommended buying the Global X Uranium ETF ($URA). About two weeks later, the stock was up over 20%, which even came as a surprise to me.
Since then it has settled back down, but we're still up close to 10%.
As most of you know an ETF is an exchange-traded fund that is made up of many stocks, bonds, or commodities. An ETF usually trades very close to its net asset value (NAV), as its holdings ultimately determine the value of the ETF.
In the case of the stock $URA, this ETF holds many uranium mining stocks. But, I did not recommend buying the individual uranium miners. In fact, this is what I said:
"$URA's top holdings include Cameco, NexGen Energy, Uranium Participation, Denison Mines, and a variety of others. These companies are the exact companies I would have recommended if this ETF didn't exist.
"So, instead of making multiple purchases and chasing around different information about individual companies, we can buy $URA to spread our investment across a broad mix of companies."
I didn't just recommend the ETF because it's easier to buy. Buying the ETF diversifies your holdings in the uranium market, which prevents issues like this…
Cameco, which makes up 22% of the $URA ETF, just released some bad news. One of their major contracts with Tokyo Electric Power (Tepco), the operator of Japan's wrecked Fukushima nuclear plant, scrapped its uranium supply contract with the company.
This sent shares plunging by 13% in one day. Meanwhile, $URA only fell about 4%.
Those holding Cameco ($CCJ) felt a lot more pain than those holding $URA.
Now, don't worry about uranium's bigger story. The issue that Cameco is having is just a small bump in the road in the broader picture.
We're still up in $URA and we'll hold for a while.
Now, the second lesson is for me…
I originally stated that $URA had a 7% yield. This was wrong. I should have been suspicious about such a high yield!
$URA has a 2% yield (at the original buy price).
I was actually notified about this mistake from a reader (thanks!).