Here's A Quiz… Do You Know This Company?
Let's play a little guessing game. Here's how it's going to work…
I'm going to give you some information. I'll give you a bunch of facts and figures, then you can guess what company I'm talking about.
I'll call the company "COUPON" for now. That's not its name, but I'll refer to it as that.
Ok, let's play…
COUPON is an internet company with over 19,000 employees.
The founder of COUPON is experienced in the startup space. In fact, he a founder of one of the original social networking sites called "Friendster."
One of the most famous venture capital firms, Sequoia Capital, invested $12 million in an early round of funding.
Later on, private equity firm General Atlantic led a $300 million series C round.
COUPON connects hundreds of millions of consumers to millions of merchants.
COUPON sells vouchers for discounted services from select companies.
COUPON has over 400,000 partnership agreements.
COUPON just raised $4 billion at a $30 billion valuation. This makes it the fourth most valuable private startup in the world, with Uber leading the way with a $68 billion valuation.
SpaceX and AirBnB are valued less than COUPON.
COUPON has four core business groups: Travel & Leisure, In-Store Dining, Lifestyle & Entertainment and On-Demand Delivery.
Other investors include Canada Pension Plan Investment Board, Tiger Global Management, and China-UAE Investment Cooperation Fund.
And here is the last piece of information that will really give it away… the number of registered COUPON users is twice the US population.
So, do you know what company I'm talking about?
Well… I didn't…
Meituan-Dianping. That's the company.

Here's what their homepage looks like: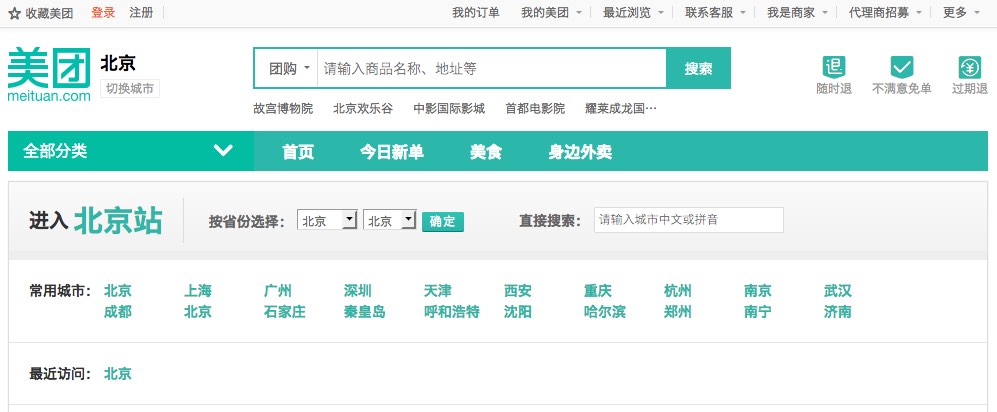 Does that surprise you?
Meituan-Dianping is one of the biggest startups in the world and you've probably never heard of them.
Here is something else that is surprising…
Three of the top five most valuable startups in the world are Chinese.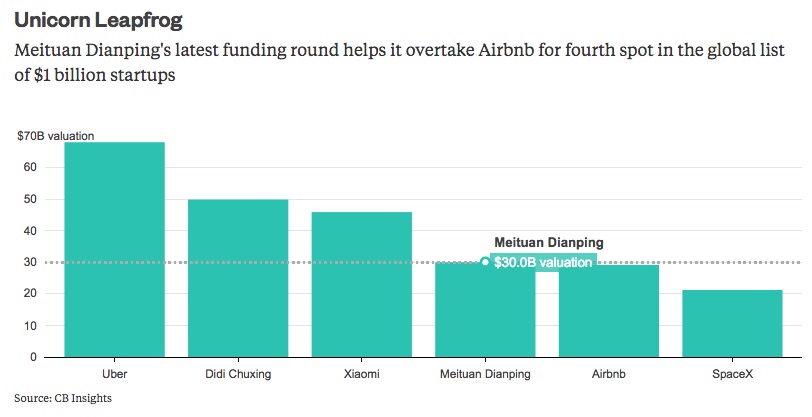 Source: Bloomberg
It goes to show that some of the best opportunities are no longer centralized in one place.
Even China, which gets a bad wrap in western media, is producing companies that are making big impacts.
Don't be afraid to look outside your borders.
(And consider actually traveling and investing in some of those places.)