On one of my last trips to Hong Kong, I got stuck in the air for over 16 hours.
Normally, the flight is just over 14 hours, but we couldn't land in Hong Kong because of a major storm.
So, we literally flew around in circles for about an hour until things cleared up and we were able to land.
Honestly, it was kind of scary. We were bobbing and weaving through massive thunderheads at a surprisingly low altitude. All I could do was stare out the window at the incredible Hong Kong skyline.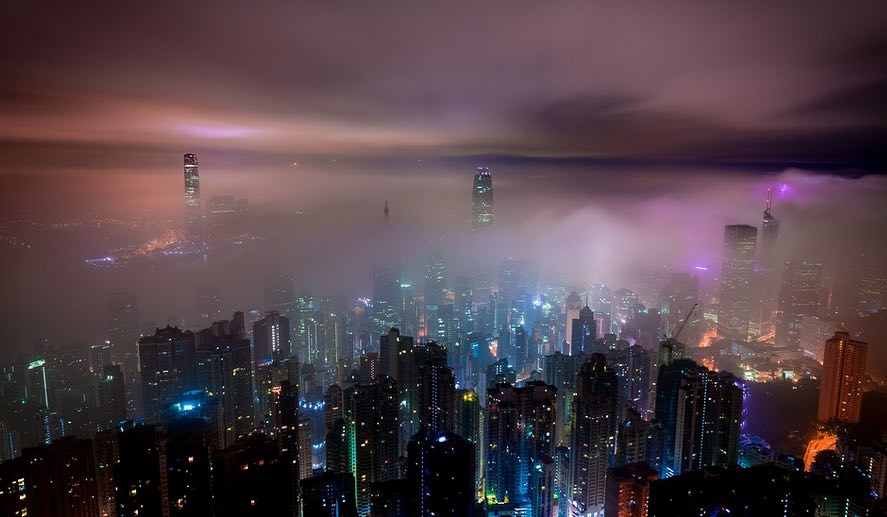 But, just like the hundreds of other flights I've taken, we eventually landed.
Physically getting to Hong Kong – and really any part of Asia – from the US is a big deal. Usually, you have to take a long and expensive flight just to get there. And once you do get there, you have to figure out a place to stay, how to get around, and what to do.
A trip to Asia is out of the question for most travelers. It's too expensive, too confusing, and too scary.
If it's difficult to travel to Asia, then how the heck do you invest there?
This is a problem that I have been trying to figure out for years.
Asia's potential is hard to fathom.
Simply investing in China's middle class will be one of the biggest investment trends of the next decade.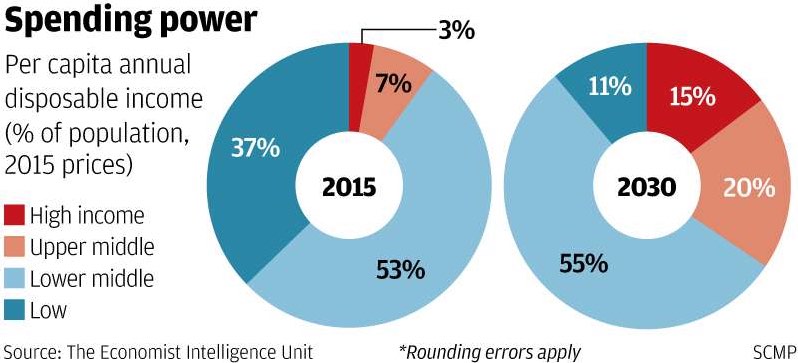 Source: SCMP
But, here's the crazy thing… Almost nobody is investing in Asia compared to the US.
This has left many opportunities uncrowded, which has resulted in much cheaper valuations.
But, investing legends such as Jim Rogers (legendary investor who moved to Singapore), Ray Dalio (largest hedge fund manager in the world), Peter Diamandis (chairman of the X Prize Foundation) and Gary Vaynerchuk (prolific angel investor) are making serious moves right now. 
And we can get in early with them.
I've traveled all over Asia and spent a lot of time in mainland China. And here's the truth: I am NOT an expert about Asia.
I depend on my friends and contacts who understand the region much better than I do.
And I want to share with you one of those contacts today: Jay Kim.
Jay is a hedge fund manager in Hong Kong, angel investor, and also has a successful podcast.
Here is the awesome part… Jay has put together a FREE virtual summit that anyone can attend.
It's called the "How to Invest in Asia Virtual Summit" and he has an incredible lineup of speakers.
Raoul Pal, Doug Casey, Meb Faber, Grant Williams, and Jack Schwager are just some of the speakers (there are almost 40 in total).
If you want to invest in Asia, or you're just curious about what is going on in the region, then this is one of the easiest ways to learn.
Jay is 'my guy' for Asia. Whenever I'm in Hong Kong, we hang out and he gives me the low-down on what is going on.
Jay is also a genuinely good friend of mine. He's actually flying out to Los Angeles in about a month to hang out for the weekend.
Again, if you want to watch and listen (for free!) to some of the best investors in the world talk about investing in Asia, you definitely need to check this out.