We had stopped there to restock our supplies. Food, water, beer and some dog food.
Camping out in the middle of nowhere, surfing our brains out and enjoying the nothing-ness of the coastal desert is what we had been doing for the previous week.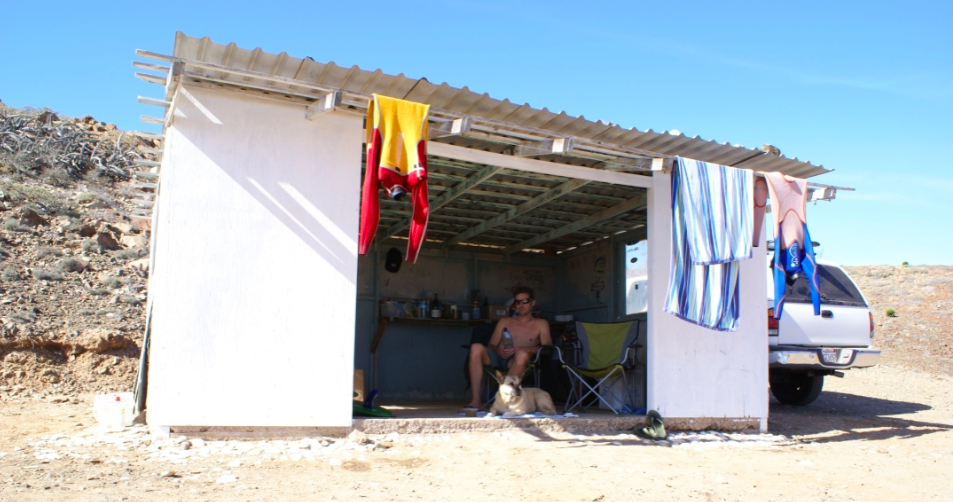 So, we headed to the nearest major town, a five hour drive from where we had set up camp.
It was like Walmart on Black Friday. Jam packed. Lines everywhere with people waiting to spend their money. I had to park in the way back of the parking lot that was the size of six football fields.
Actually… it wasn't like Walmart… it was Walmart.
Where did all the people come from? Why were they all so eager to spend money?
It wasn't just food they were buying, but TVs, toys, bikes and all kinds of leisure products.
This is a 'third world' country, I thought to myself… how did all these people afford shopping here?
It's the new middle class…
(But, not the US middle class, which is actually shrinking.)

The middle class of many other countries is exploding. This is due to a variety of reasons that range from a shift in global markets to maturing economies.
Either way, the trend of consumption is on the uptick in many under-the-radar countries.
Latin America has seen a massive change to their social classes, much of which was fueled by the commodities boom beginning in 2004. Since that time, things have cooled off and growth has dissipated – but it hasn't completely collapsed like the commodity market. Much of the supporting industries that were built when those economies were expanding are still operating healthily.
Today, we may be at the beginning of another commodities uptrend, making many Latin American countries perfectly situated to benefit again.
Being our closest neighbor, Mexico is poised to rally with the gaining momentum in the commodities market. In addition, Mexico has recently made many capitalistic moves that include reform to its state-owned Pemex petroleum company (which has seen tremendous pressure from the decline in oil prices).
Because of this, the middle class is "both the fastest-growing and the largest single segment in Mexico. As such, in 2015 it totaled 14.6 million households – 47% of the total households in the country."
So how do we take advantage of that?
On the numerous trips I have taken to Mexico throughout the years, there are two things that have recently begun to stick out:
– Big box stores and the long lines that flow in and out.
– The unbelievable amount of new convenience stores.
This shouldn't be too surprising… the middle class is the main consumer of all those items in those stores.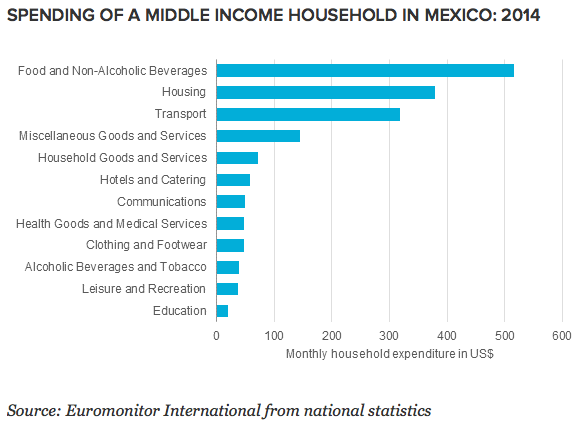 The one convenience store I seem to see everywhere is "OXXO." In 1998 there were 1,000 stores across Mexico – today there are 13,000!
These OXXO stores are just like any convenience store in the US, similar to an AM/PM or 7-Eleven. They cater to the middle class who want to buy convenient products that have huge profit margins – soda, beer and snacks.
OXXO stores are located near gas stations, on street corners or anywhere there is high traffic of people or vehicles.
Their business model is pretty straight forward and obvious for any consumer or investor to understand.
But there is more to the story…
OXXO is part of a larger game plan.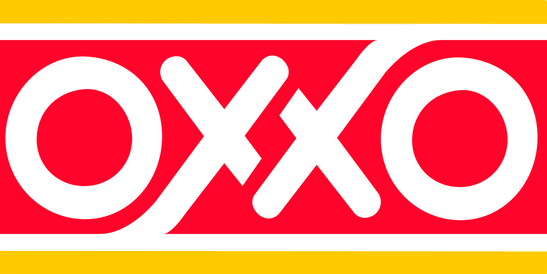 Founded in 1974 and listed on the NYSE as FMX, FEMSA is a the fifth largest Mexican company and owner of all OXXO stores.
FEMSA also operates the largest independent Coca-Cola bottling group in the world and operates its own distribution network named "Negocios Estratégicos."
This translates to: FEMSA has the ability to profit off of every single step, from production, to delivery, to sales.
But that's not all…
FEMSA used to own "Cervecería Cuauhtémoc Moctezuma," which produces well known beers Tecate, Sol and Dos Equis (you know, "The Most Interesting Man in the World"…).
However, FEMSA sold that division of their business to Heineken in 2010… but at the end of that deal, FEMSA ended up owning 20% of Heineken International, the third largest beer brewer in the world.
FEMSA is an excellent company that any investor would want to own.
Unfortunately, I am not a buyer… yet. FEMSA is currently trading in the $90 range and is a bit pricey there.
Currently, Mexico and much of the Latin America region is experiencing some pain due to oil prices and the strong dollar, which means the short term forecast is not too bright.
I will, however, be patiently waiting until FEMSA becomes a bit more attractive – a time that I know will eventually come.