Are You Living A Financial Fairytale?
It's unicorns or monsters.
That's often how our minds work.
We imagine either:
Something to be amazing and fantastical, with the future looking bright.
OR
Something to be terrible and scary, with the future looking dark.
Ironically, the results from both of those assumptions is usually the opposite.
It's just like the seasons. Just when you think winter will never end… it does. Summer comes around and things get bright and cheery. When everything is going great during the summer, winter eventually comes.
And that's why I thought this chart was so pertinent to today's market:
Source: Bloomberg
Consumer confidence is the highest it's been since 2001. And that's with valuations in the market that look like this: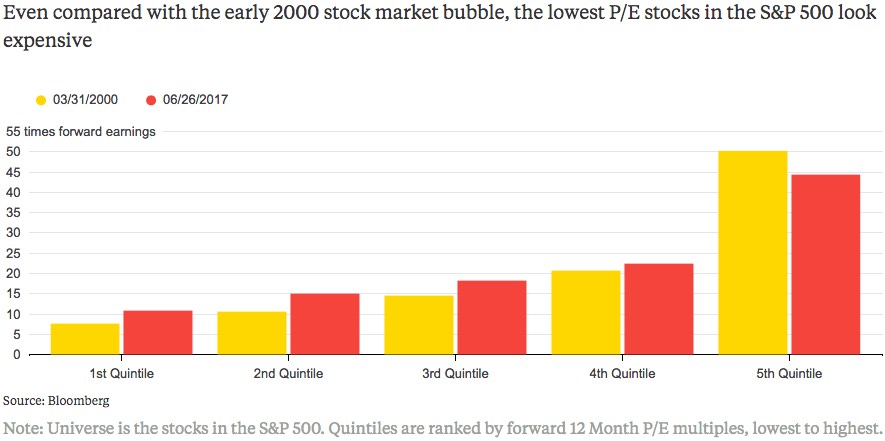 Source: Bloomberg
Again, consumer confidence is high while the market is expensive.
This is exactly how markets get into trouble.
Investors continue to buy equities that are significantly overvalued.
In fact, right now the market is statistically proven to provide negative returns at current valuations.

Source: GF
And it's in the private sector too.
Kind of like how Uber is valued at $70 billion but lost over $700 million in the first quarter of 2017 alone.
So here is my message:
It's OK to sit on the sidelines.
It's OK to play it safe.
It's OK to not get wrapped up into this financial fairytale.
Be patient.
There are always more opportunities coming around every corner.