With the constant feeling of restlessness and the need for change, I've always looked for the next adventure, the next opportunity, and the next step to better myself.
Traveling and surfing are my two obsessions, which have led me to some of the most strange places in the world. Fortunately, in these strange places, I've discovered numerous unexploited opportunities that I've pursued in one way or another.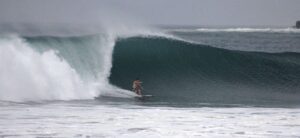 As an investor, I prioritize a strong relationship with the people who are operating the business and believe that the success of the the venture has more to do with the people rather than the idea. While maintaining close communications, I know that taking my hands off the everyday operations is the best way to let the people I invest in succeed.
Right now, I am most focused on investing in the cannabis, psychedelic, and longevity industry. As humans, it's amazing that we know much more about weather patterns and geological formations, than we do our own mind and body. (If we can figure out our minds and body, imagine what other problems we'll be able to solve!)
While I'm not an expert in all fields I am certain that I know someone who can help you. That is one of my strengths I've built over years of exploring, being curious, and meeting incredible people.
Building wealth is always towards the top of the list, but I am most obsessed with experiencing new places and meeting exciting people. That's what really makes life rich.
If you want to invest with me in the same exact deals I'm putting my own money in, JOIN ME HERE.